At the end of the Vegas/New York game, the rookies got a chance to play for some minutes. Watching Kierstan Bell and Aisha Sheppard play made me think about Athletes Unlimited (AU) and how these rookies could leverage that season to their advantage. AU has the potential to be to the WNBA what summer league is to the NBA. I see the sparks for these young players; they just need competitive court time. And while we await the return of Brittney Griner, playing for AU allows rookies to compete stateside. #FREEBG
Nia Clouden has had a few spurts for the Connecticut Sun. Last year her teammate DiJonai Carrington had a ton of success in AU. Carrington finished seventh overall. Clouden could easily follow in her footsteps and become a key player for Curt Miller and the Sun.
Aces rookies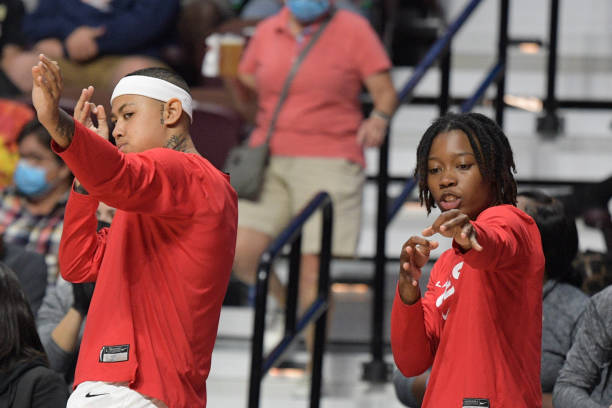 Earlier this year, Bell was drafted by Las Vegas in the first round. During her 11 minutes against the Liberty, Bell hit a nice corner (3). I would like to see her play more; staying in Las Vegas for the AU season is the perfect opportunity. However, Bell still has a rookie hop and that fast pace five-week schedule can help alleviate that.

Sheppard is a second-round draftee for Vegas. Playing in the AU accelerator takes Sheppard up a notch. She already has speed and agility; she needs some extra time to develop it. While writing this, I learned that Sheppard has accepted a contract to play for CDB Clarinos Tenerife in Spain.
Fever rookies to play for Athletes Unlimited
Indiana has more rookies than any other team. Although Indiana's rookies have had the chance to play many minutes this season, this opportunity could suit them well. Kelsey Mitchell could also show them the ropes there, as she was a standout for AU last season.
Ultimately, I hope the rookies pick whatever works better for them. But, fellow WNBA/AU fans would love to see them in Vegas next January. You can follow me on Twitter. Also, follow Beyond Women's Sports for more from the world of sports.