The team at Beyond Women's Sports is collaborating on a story about two superstars who have impacted the basketball court. Two of the best basketball stars to play the game. Stars who have made their team better, and have accomplished a lot throughout their careers. Let's look at their accomplishments so far and compare these two stars, Kevin Durant and Breanna Stewart.
LaDarius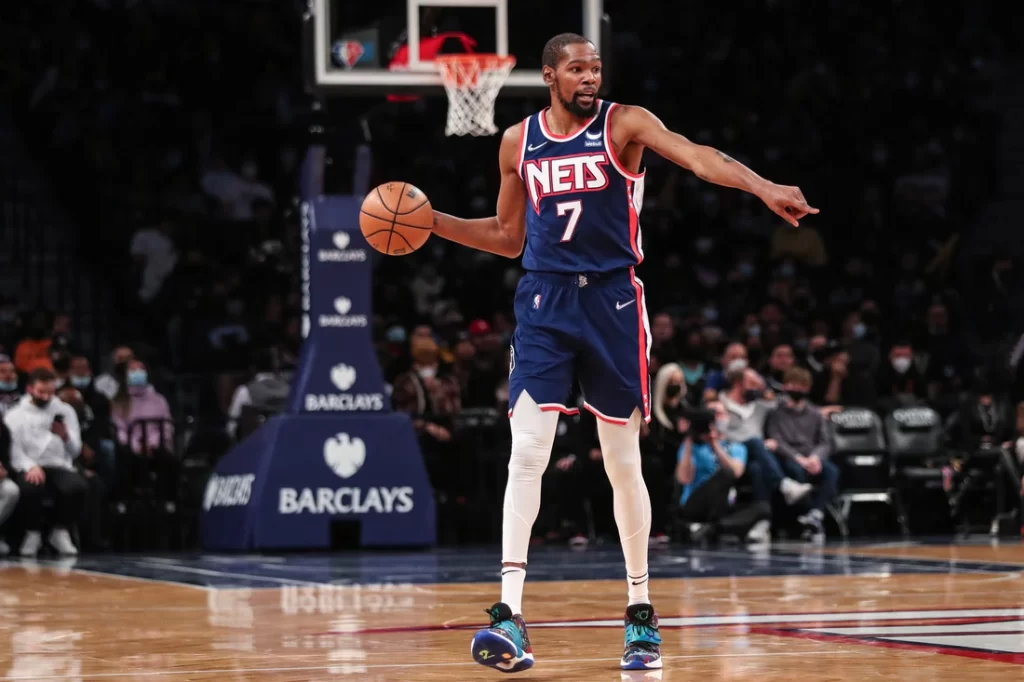 When looking at the career of NBA superstar Kevin Durant is one that's Hall of Fame
worthy. He was drafted with the second overall pick in the 2007 NBA Draft by the Seattle
SuperSonics. In his rookie season, he averaged 20.3 points, 4.4 rebounds and 2.4 assists per
game. As a result, Durant took the NBA Rookie of the Year award in 2018 and made
the All-Rookie team. After spending nine seasons with the SuperSonics/Oklahoma City
Thunder, he took his talents to the Golden State Warriors.

In his first two seasons with the Warriors, he took home back-to-back NBA championships,
winning Finals MVP both times. Unfortunately, Durant tore his right Achilles tendon in Game
five of the NBA Finals versus the Toronto Raptors in 2019. Due to his injury, the 2014 NBA
MVP missed the entire 2019-2020 season.

He finally stepped back onto the hardwood for the Brooklyn Nets, who he signed with in July
2019. Without a doubt, he played better than ever in his two seasons with the Nets. The four-time
NBA scoring champion averaged 28.7 points, 7.3 rebounds and 6.1 rebounds in 90 games in
those two seasons. Furthermore, he made the All-Star in both seasons. Currently, he's seeking a
trade out of Brooklyn.

In reality, the career of Durant is a rarity, given the paths and obstacles he faced. All things
considered, he overcame a devastating injury to reclaim his spot among the best in the world.
While many NBA players could relate to him, one WNBA superstar can connect
on the same level. In this case, that WNBA superstar is Breanna Stewart of the Seattle Storm.
Aislyn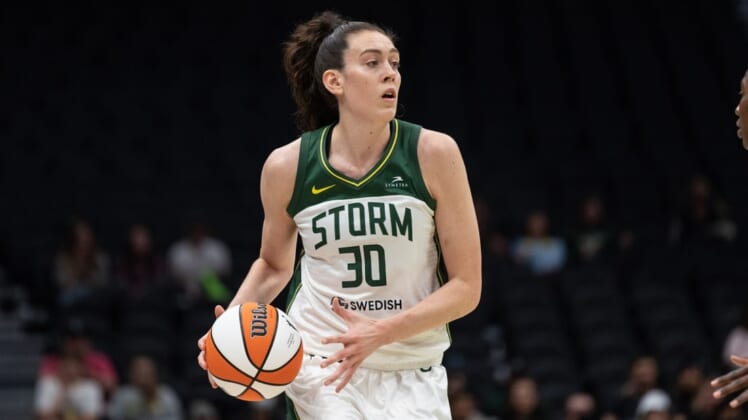 In April 2016, Breanna Stewart was drafted No. 1 overall to the Seattle Storm out of the
University of Connecticut. After a phenomenal rookie year averaging 18.3 PPG and 9.3
RPG, she was named Rookie of the Year. Since then, Stewie's accolades have only
increased. In 2018, she earned not only her first MVP title but also her first Finals MVP
alongside her first WNBA championship. The same year, Kevin Durant also won the
NBA championship and Finals MVP.
In 2019, Stewie tore her Achilles tendon while playing for Dynamo Kursk in Russia. Similar to Durant, who tore his Achilles during the NBA Finals. Although this injury kept her out of the WNBA for the 2019 season, she has overcome her injury with resilience and returned stronger than ever. In her first-post injury season, she led Seattle to yet another championship and picked up another Finals MVP. Stewie has tremendous shooting abilities compared to others in her position, especially with her length.
Her offensive game is phenomenal and her defensive abilities go beyond what is seen on the stat sheets. During the 2022 season, Stewart has had one of the best seasons and is in the talks of winning MVP again. At only 27, she has already won (2) Olympic gold medals–most recently last year–(2) WNBA Championships, a regular season MVP and (2)Finals MVPs. But, believe it or not, Durant and Stewie are much more alike than you'd think they would be.
Follow us on Twitter @BeyondWSports and check out Beyond Women's Sports for more articles on amazing women and their sport. Make sure to shop all things WNBA and Soccer here.