As Week Four of AU Basketball nears, the games are becoming much more important. Currently, Odyssey Sims and forward NaLyssa Smith are separated by just over 350 points on the leaderboard. Also, guard Kierstan Bell moved up six spots to number three as forward Naz Hillmon rounds out the top four. Without question, fans were treated to some great efforts in Week Three. So, let's recap the final four games of the week.  
Game 15: Smith's Squad Routs Team Mitchell by a 101 – 83 score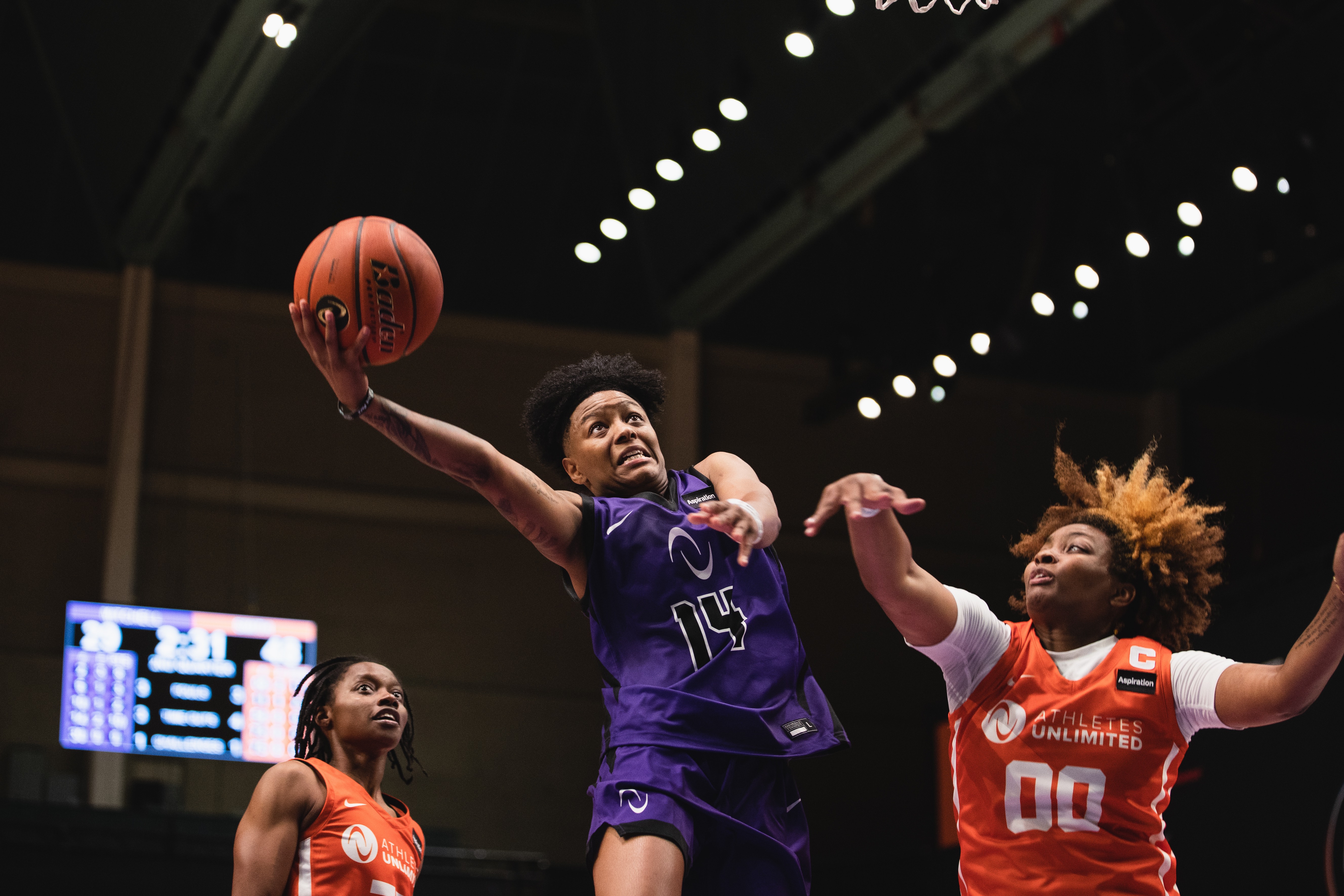 Smith has shown just how much of an impactful she is in this AU Basketball season, getting another double-double. Here, the Indiana Fever star scored 23 points and grabbed 14 boards in the victory. Crystal Bradford contributed 20 points and nine rebounds as Theresa Plaisance and Air Hearn had 14 and 16 points, respectively.  
Moreover, Smith's team had a 22-point lead over Kelsey Mitchell's squad (55 – 33) at halftime. It tied for the second-biggest halftime lead in league history.  
There was a bright spot for Mitchell's team in the form of guard Taj Cole. The guard scored 29 points off the bench, her seventh time getting 20+ points in an AU Basketball game. Three other players reached double figures in points: Isabelle "Izzy" Harrison (15 points), Ty Young, and N'dea Jones (12 points). 
Game 16: Hillmon's Team Needed OT to Defeat Team Sims 91 – 85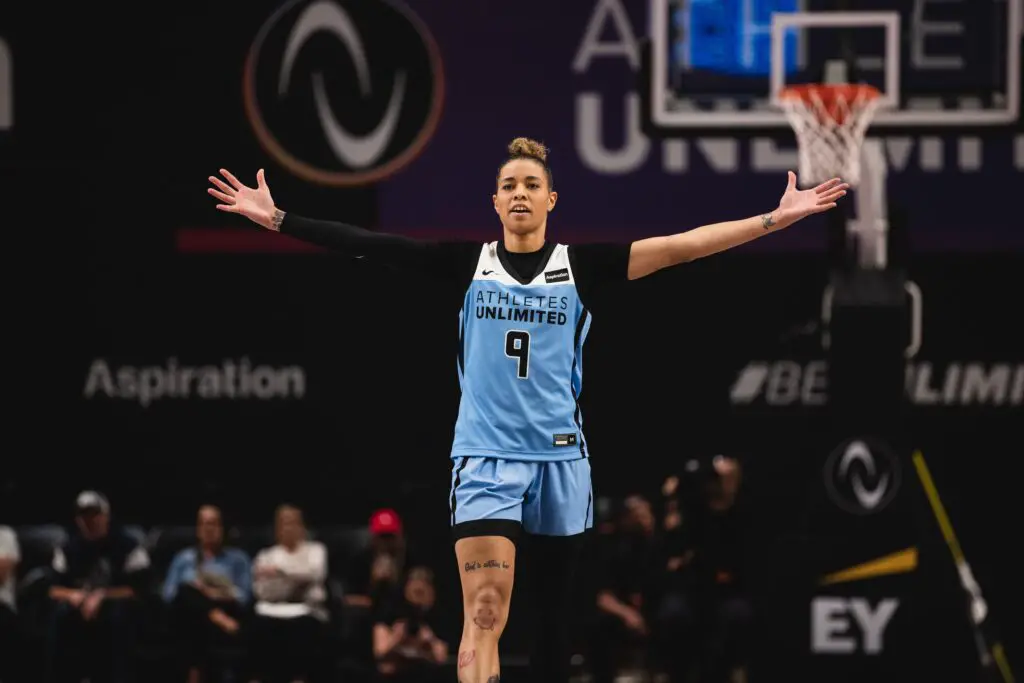 There have been some close matchups throughout this season and this game was another example. In all, this game saw ten ties and a dozen lead changes. Jasmine Walker led Team Hillmon with 19 points as Hillmon and Natasha Cloud each scored 18 points in the win. Hillmon also had a game-high 14 caroms. Dallas Wings star Veronica Burton scored 12 points as it marked her first game this season in double-digits.  
Sims notched her 16th straight double-digit scoring effort with a game-high 25 points. Jordin Canada wasn't that far behind with 21 points for Sims' team. It's important to note that Bell got a double-double with 19 points and ten boards. In addition, Lydia Rivers had nine offensive rebounds, which tied an AU Basketball single-game record while scoring 10 points. 
Game 17: Team Hillmon holds Team Mitchell winless in Week Three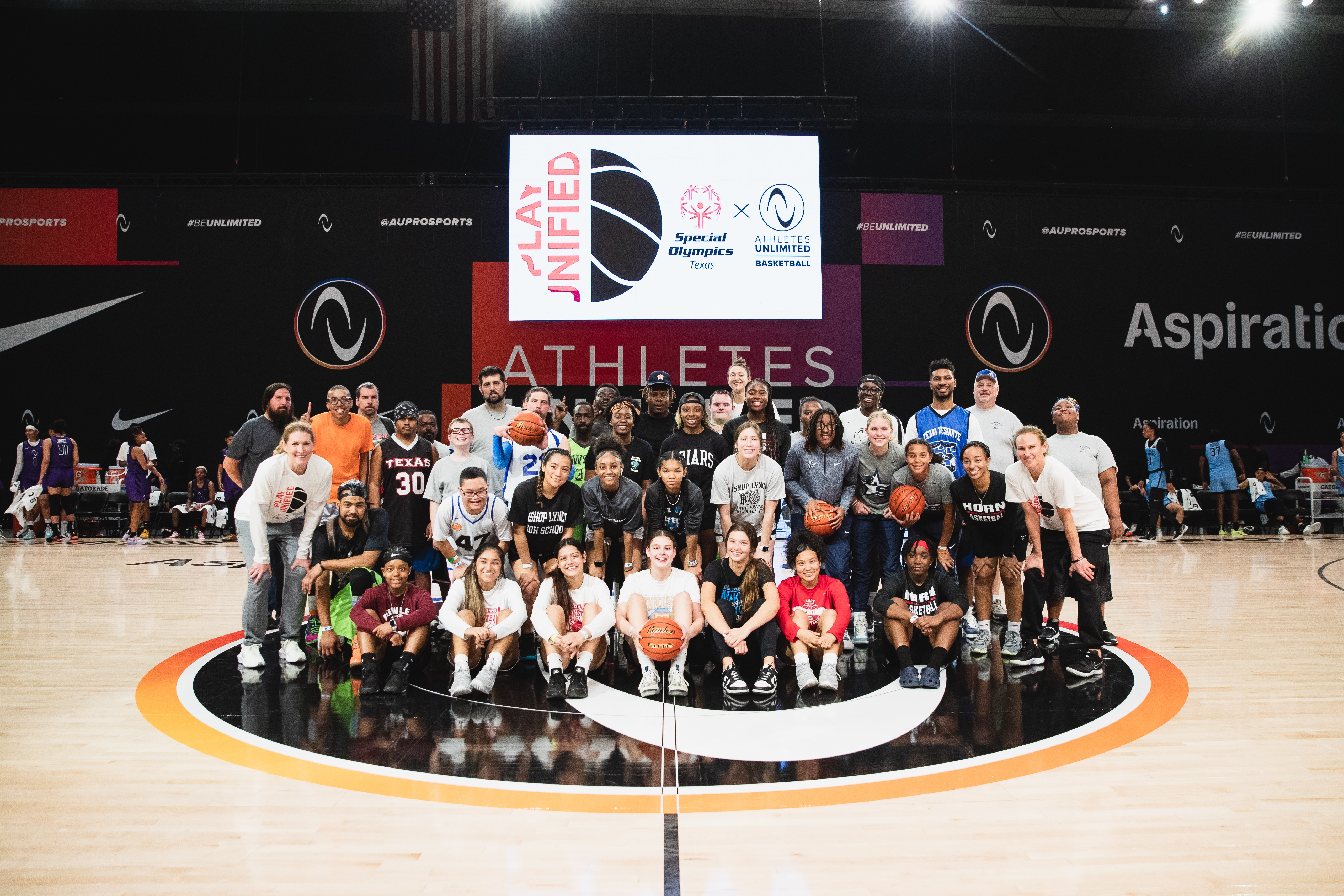 It was a team effort for Hillmon's squad as six players had 10+ points in their 103 – 96 victory. In this instance, Allisha Gray led the team with 22 points with Hillmon getting 19 points. Lexie Brown (17 points), Kristi Bellock (14 points), and Burton (11 points) rounded out the double-digit scoring performances.  
Despite the loss, Harrison led the team and all scorers with 27 points while Mitchell had 25 points. Guard Courtney Williams scored 17 points, shooting 46.7% from the field. Along with Williams, Young had 10 points for Micthell's team as they went winless in Week Three.  
Game 18: Team Sims Eeks Out a Victory over Team Smith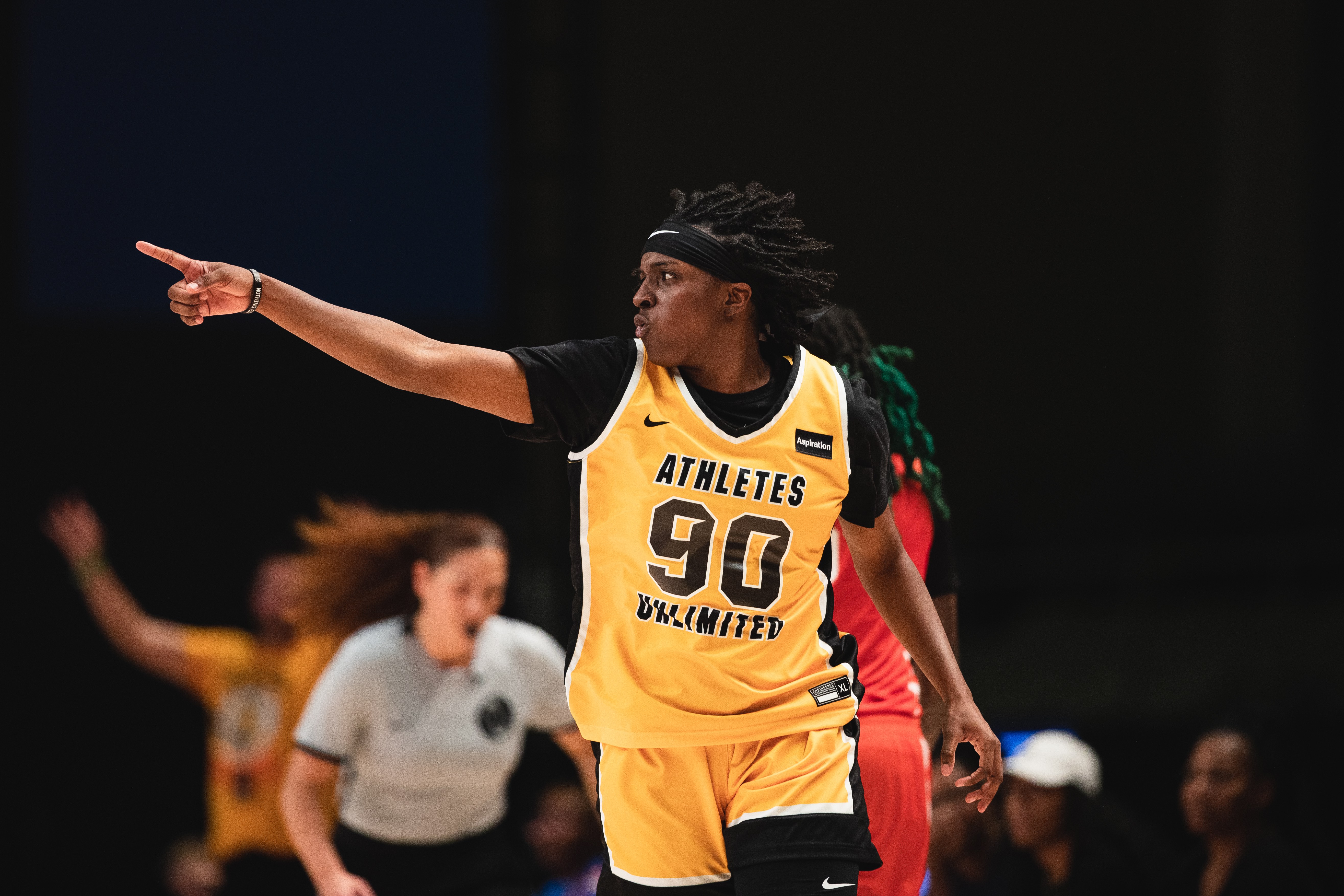 In the Week Three finale, Sims guided her team to a win as she put up 29 points with nine assists. Bell helped with 24 points and eight rounds as Canada had 14 points, six boards, and six dimes. MeMe Jackson contributed 12 points to Sims' squad. Smith scored 19 points along with 12 rebounds in the loss.  
Furthermore, Bradford got another double-double with 20 points & 13 boards. Layshia Clarendon scored 15 points for Team Sims. Plaisance got 11 points in 26 minutes of action on the court. 
The Captains in Week Four of AU Basketball 
Sims, Smith, Bell, and Hillmon will be leading their respective teams as captains in Week Four. Bell is a first-time captain as the other three have had multiple weeks holding down the role. 
 Sims has been the captain every single week of this season, which explains her place atop the leaderboard. All things considered, can anyone knock Sims from the top? 
You can follow me on Twitter. Also, follow Beyond Women's Sports for more from the world of sports.