Without question, Season Two of Athletes Unlimited Basketball has provided some nail-biting finishes. In Week Two, three of six matchups saw victories of three points or less which saw the first time the Elam Ending was used.  
As the season transitions into the halfway point, players like Odyssey Sims, NaLyssa Smith, and Isabelle "Izzy" Harrison are making their push to win it all. That being said, it's time to recap games 13 and 14 of the season. 
Game 13: Smith's Squad Pulls Out a Last-Second Victory over Naz Hillmon's Team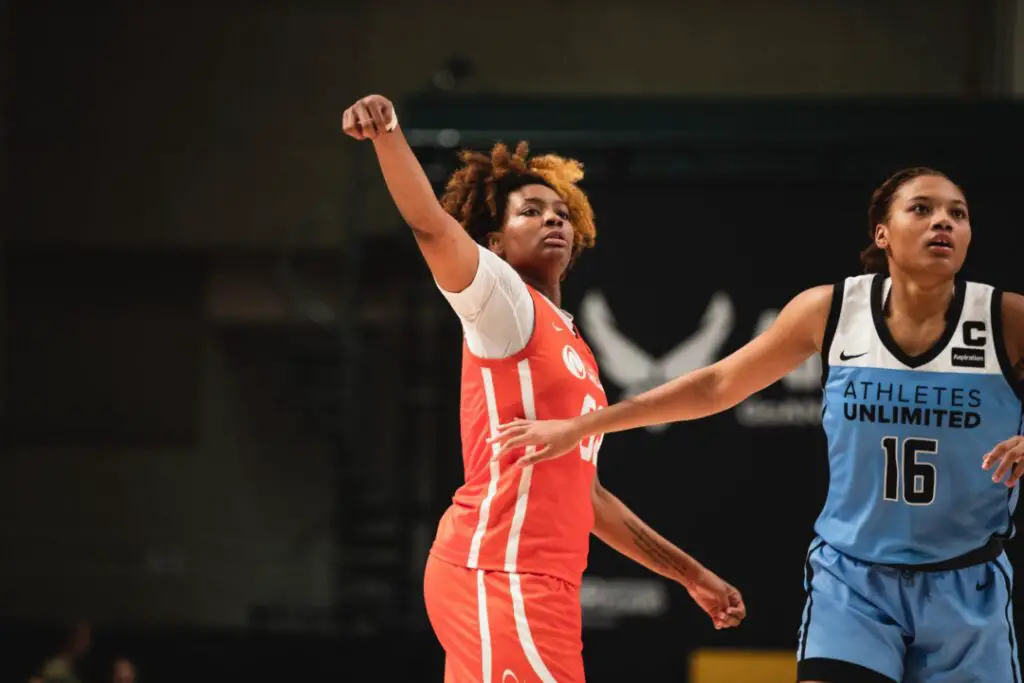 The Week Three opener between Smith's and Naz Hillmon's team kept up the theme of close and competitive games. In all, there were 14 ties and lead changes as the game came down to one final shot. With just three seconds left, the game was tied at 86 a piece before guard Layshia Clarendon hit a layup to give Team Smith an 88 – 86 lead.  
Ultimately, Hillmon missed a jumper, and guard Crystal Bradford got a huge block to seal the win. Clarendon had 12 points as she was of four players with double-digit points. Smith led her team with 17 points, while Bradford and guard Lexie Hull each contributed 14 points.  
For Smith, it was another day at the office, notching her sixth double-double of the season with her game-high 13 boards.  
Hillmon's squad left it all on the court in defeat. More specifically, guards Lexie Brown and Allisha Gray led the way with 21 and 19 points, respectively. Hillmon put up 12 points with eight rebounds for her team.  
Game 14: Team Sims outlasted Kelsey Mitchell and Her Squad by a 97 – 85 score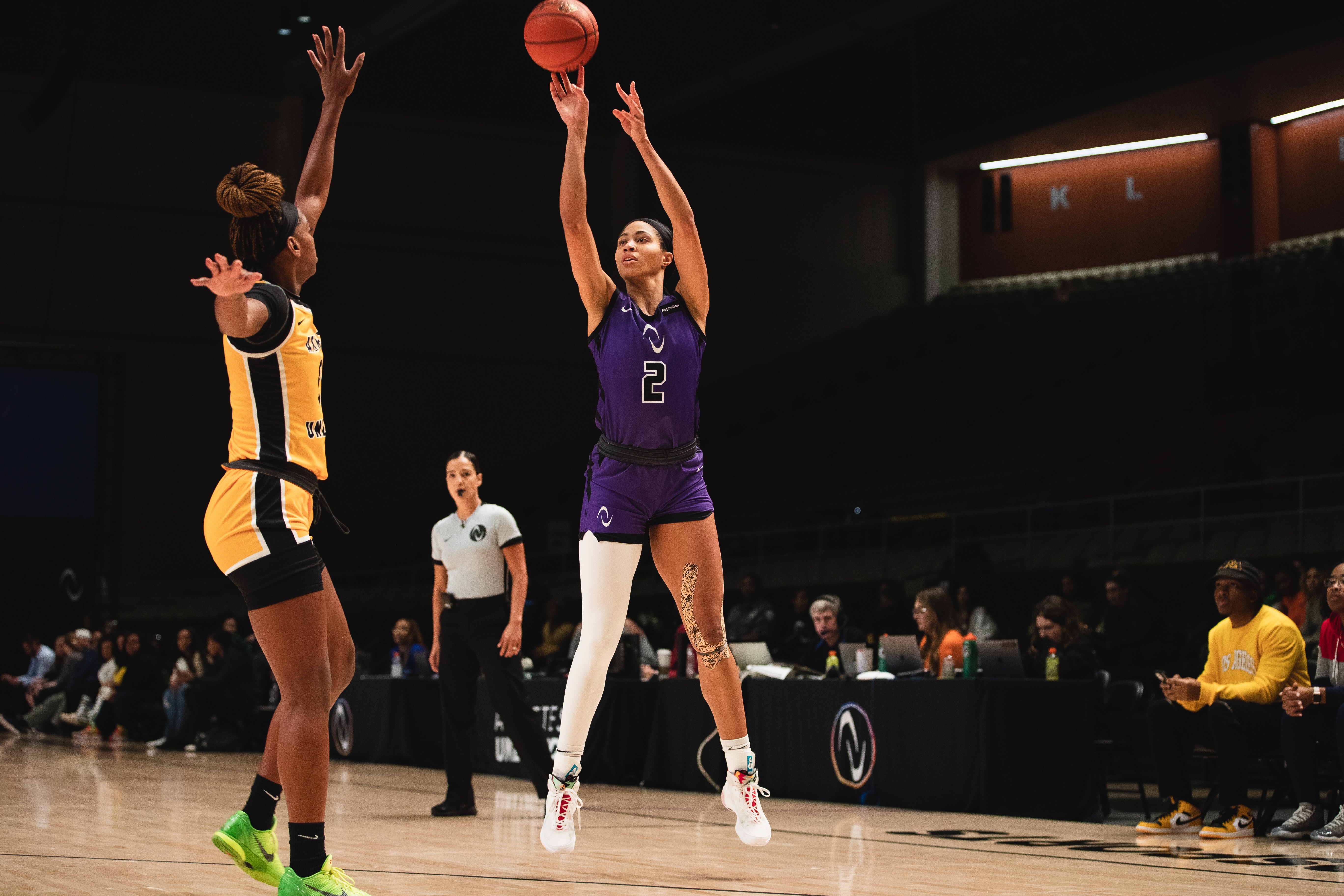 All things considered, Sims is having herself a great season in Athletes Unlimited Basketball as she sits atop the leaderboard. Here, the Connecticut Sun guard scored 28 points as she had six rebounds and assists for her squad.
Also, she extended her record by reaching 20 or more points for the 14th time in her career in the league. It's important to note that Sims had four other players on her team score at least 10 points in this matchup. 
Firstly, guard Kierstan Bell had 20 points with 10 caroms as guard Jordin Canada notched 17 points and eight dimes. What's more, forwards G'mrice Davis and Lydia Rivers added 11 points in the win for Team Sims.  
Even in defeat, Kelsey Micthell and Harrison took charge as Mitchell scored 28 points while Harrison had 31 points. In the case of Mitchell, the Indiana Fever star now has 10 career games with 20+ points, which is fourth in Athletes Unlimited Basketball history. Shifting to Harrison, she has 21 games scoring in double figures in her Athletes Unlimited career.  
You can follow me on Twitter. Also, follow Beyond Women's Sports for more from the world of sports.