Season Four of the AU Softball Championship Season is nearing its final curtain with players seeking to become the champion. All things considered, a major takeaway from the season is that of pitching. Games 27 and 28 proved that the best softball pitchers in the world can be found in this league. Here's a recap of the next-to-last doubleheader of the AU Softball season. 
Game 27: Team Denham Shines in the Circle in a 4 – 0 Win Over Team Gibson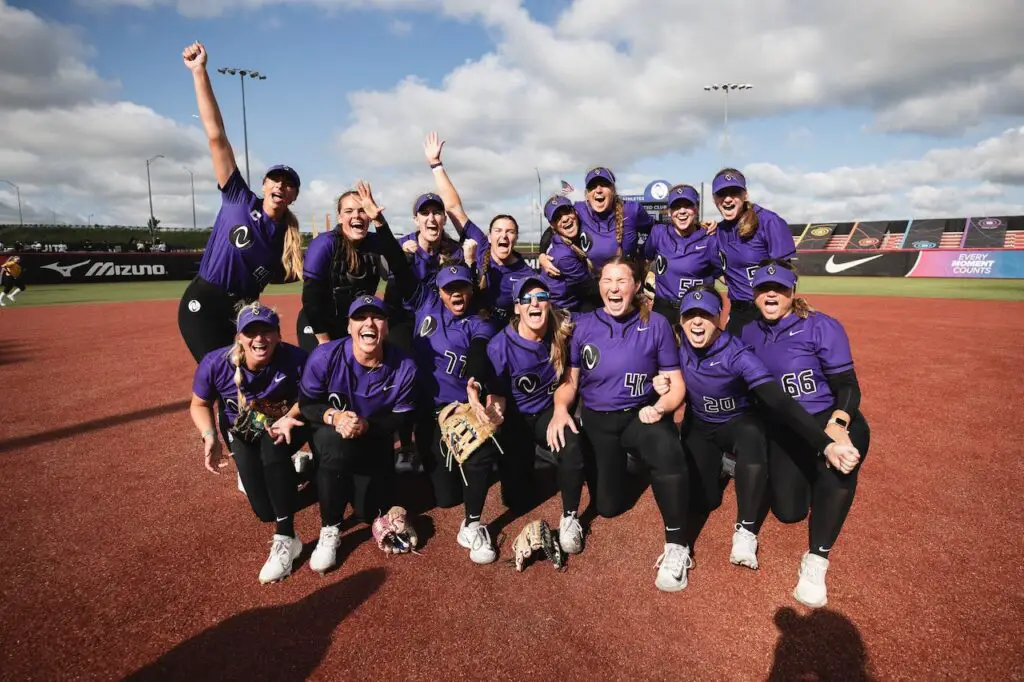 In this case, Danielle Gibson and her team ran across the buzzsaw of Georgina Corrick in the circle. Gibby's Goats had just two hits as Corrick helped Alyssa Denham and the squad get the win. Corrick went the distance, allowing the aforementioned two hits with five strikeouts.  
It's important to note that Corrick made history, becoming the fifth pitcher in an AU Softball Championship season to toss a solo shutout. She joins Denham, Rachel Garcia, Cat Osterman, and Aleshia Ocasio. Additionally, the offense of Team Denham gave Corrick run support early.  
Georgina. Corrick. 🔥@georgecorrick | 📺:ESPN+ pic.twitter.com/OTI2HBPDpD

— Athletes Unlimited (@AUProSports) August 26, 2023
All four runs came in the first three innings with Sam Fischer getting an RBI single in the top of the first. Next, Amanda Lorenz added an RBI single of her own in the second inning. Lastly, Gwen Svekis put a cap on the runs with a two-run homer to left field in the third inning.  
Game 28: Team Alexander Gets Back on Track in a 4 – 0 Victory over Team Flippen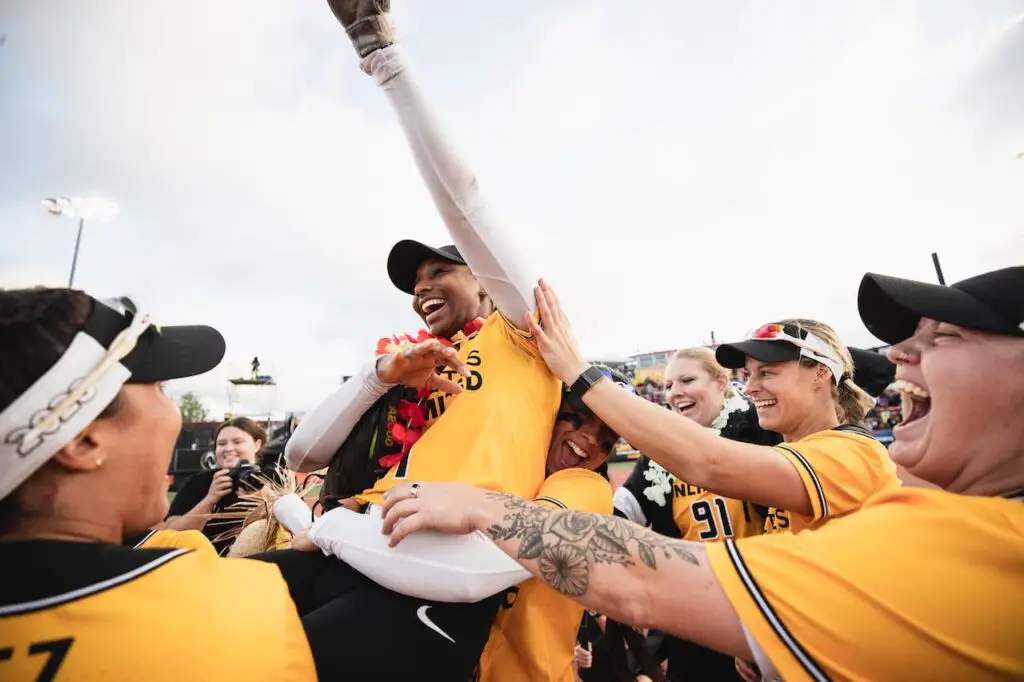 Unquestionably, Odicci Alexander has been the favorite to win this season and this win adds to the sentiment. Here, lefty Taylor McQuillin allowed two hits with an AU Softball career-high eight strikeouts in six innings. The team captain entered and got the final three outs.
Like Team Denham in the first game of the doubleheader, Team Alexander got their runs within the first three innings. 
SEE YOU LATERRR 👋@DejahMulipola | 📺:ESPN+ pic.twitter.com/nsnQsf1IBG

— Athletes Unlimited (@AUProSports) August 26, 2023
In the bottom of the first, Morgan Zerkle hit an RBI triple as Anissa Urtez dropped down a bunt single for an RBI. Dejah Mulipola hit a two-run shot to left field to cap the offense for Alexander's squad. For Hannah Fiippen and her team, Kelsey Harshman and Tori Vidales supplied the lone two hits in the loss.  
You can follow me on Twitter. Also, follow Beyond Women's Sports for more from the world of sports.