Now, we are entering the final week of Athletes Unlimited Basketball, and a champion will soon emerge. Currently, there are five players with over 5K points on the leaderboard as some of the names are no surprise. These players are Odyssey Sims, NaLyssa Smith, Naz Hillmon, Isabelle "Izzy" Harrison, and Kelsey Mitchell.
Without question, these stars have been getting it done on the court this season. Now, let's recap the first two games of the final week of Season Two.

Game 25: Hillmon Comes Up Big for Her Team in Win Over Team Smith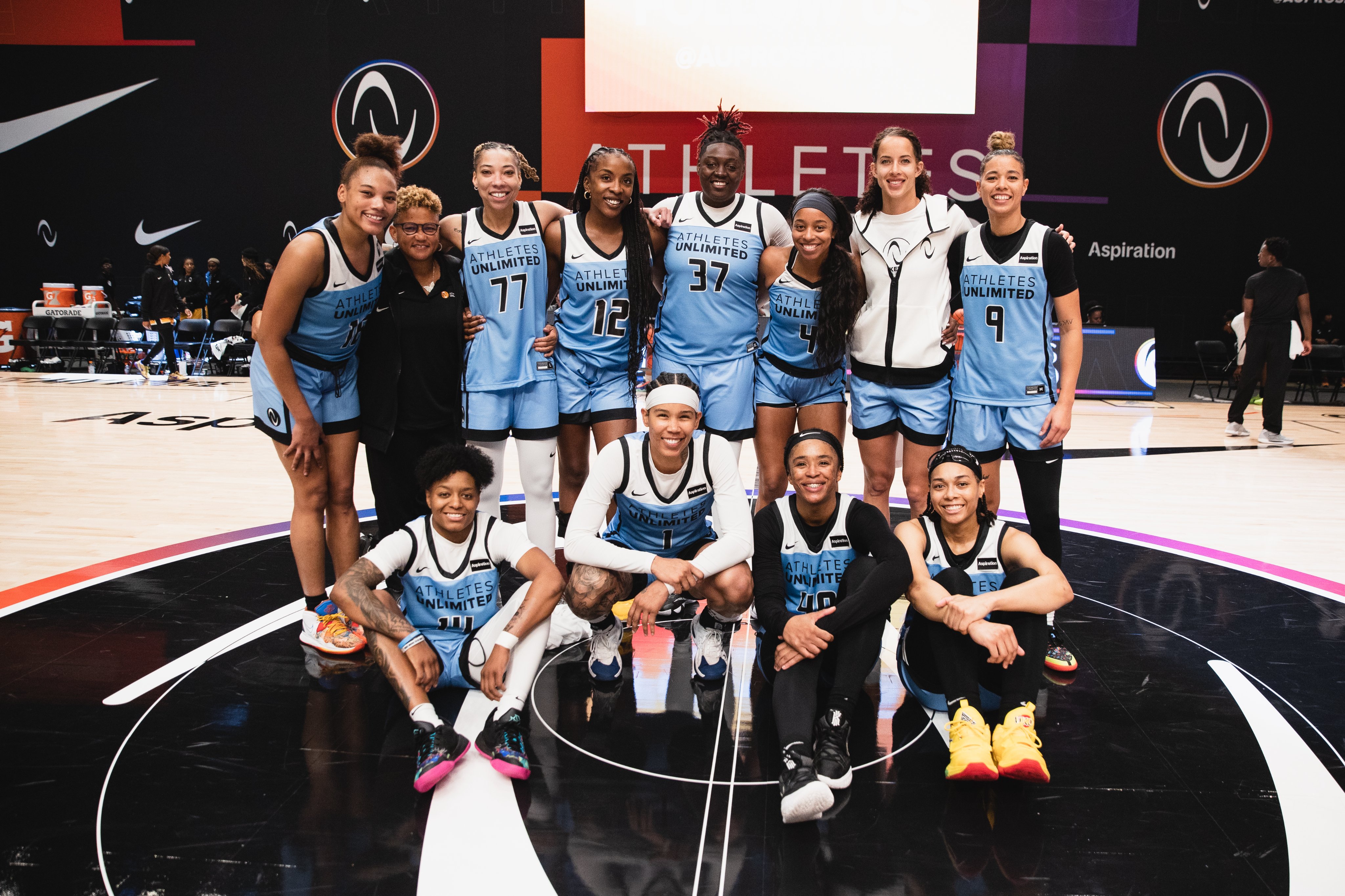 Hillmon has been playing light out this season in Athletes Unlimited Basketball, shining for her squad late in the game. Here, Hillmon's team was down in the fourth quarter by an 83 – 82 score as the team needed a bucket to win. The Atlanta Dream forward hit a layup to get the one-point lead. She was fouled on the play, draining her attempt from the free-throw line to go up two.

Ultimately, Team Hillmon hung on, winning the game 85 – 83. Both Hillmon and Allisha Gray had 25 points as Hillmon had her sixth double-double this season with 12 rebounds. Natasha Cloud and Jasmine Walker contributed 14 and 11 points, respectively, in the win.

Despite the loss, Smith's team had four starters in double figures, led by Crystal Bradford's 20-point effort. Smith put up her league-leading 11th double-double in this Athletes Unlimited Basketball season with 15 points and game-high 14 boards. Guard Jordin Canada scored 14 points with six assists, while Lexie Hull had 13 points and five assists as well. Lastly, Air Hearn had 11 points off the bench, hitting three shots from beyond the arc.

Game 26: Team Harrison Gets the Victory Over Team Sims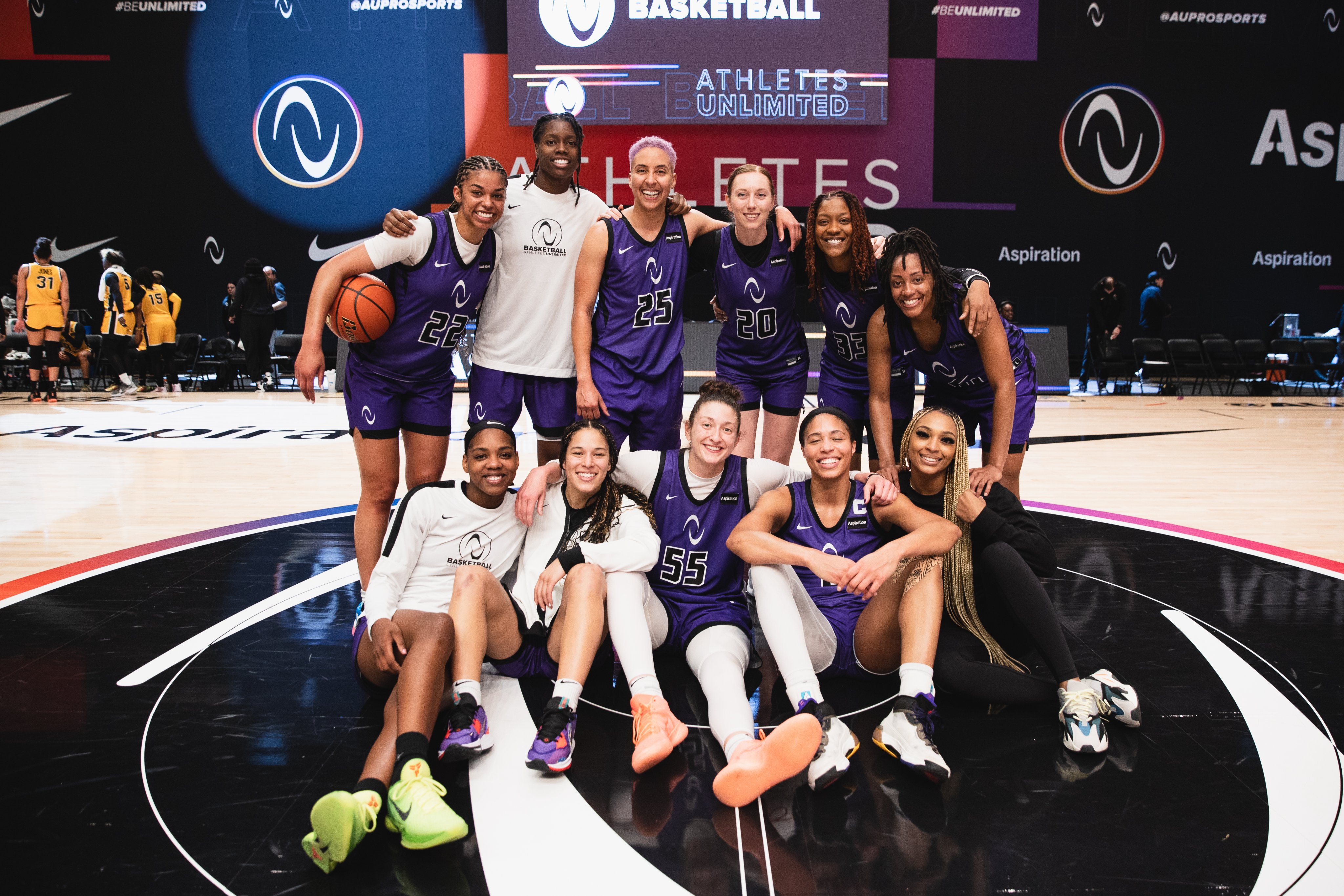 In this case, Harrison took the reins of her squad and led them throughout this game. The Chicago Sky star scored 24 points, adding 12 caroms and five dimes in the win. It's the seventh career double-double in Athletes Unlimited Basketball. Mitchell added 17 points for Team Harrison, her 22nd career game with 10+ points. Also, Layshia Clarendon had 15 points on 60 percent shooting as Evina Westbrook and Theresa Plaisance each had 10 points.
WESTBROOK 😛@evinawestbrook | #AUHoops pic.twitter.com/r08mweKbuY

— Athletes Unlimited (@AUProSports) March 23, 2023

The duo of Sims and Kierstan Bell combined for 49 of the team's 80 points in the loss. Sims reached the 20-point plateau for the 10th straight game, scoring a team-high 26 points while dishing out eight assists. Bell had 23 points while getting seven rebounds as N'dea Jones recorded her first double-double this season.
Jones had 10 points and 11 rebounds. In all, Sims' team led just one of the four quarters in this matchup (24 to 12 in the second).