Candace Parker is a member of the Las Vegas Aces. Just let those words sink in. A player who is one of the greatest of all time will join an already lethal lineup of A'ja Wilson, Chelsea Gray, Kelsey Plum and Jackie Young. This will mark the second time in WNBA history four No .1 overall draft picks will be on the same roster.
The 2x champion and 2x MVP announced on Saturday via her Instagram account that she would sign with the Aces once players sign their official contract on Feb. 1st.
Parker has spent the last two seasons in Chicago and will move back out west with her announcing she will be going to Sin City to play with the Aces.
Family is everything
Parker, who still calls LA home, will be closer to her family during the WNBA season. Vegas is also coming off a championship and would provide Parker the strongest chance to secure a championship before she closes the book on her Hall-of-Fame career. Family is one of the major reasons Parker decided on Sin City, expressing in her Instagram post.
"I need to be there for my daughter, for my son, for my wife. I can't be without them for parts of the season when Lailaa is in school, and I won't miss her volleyball games or school dances simply because of distance. Lailaa starts high school in August and I need to be there for her, just as she's been there for me."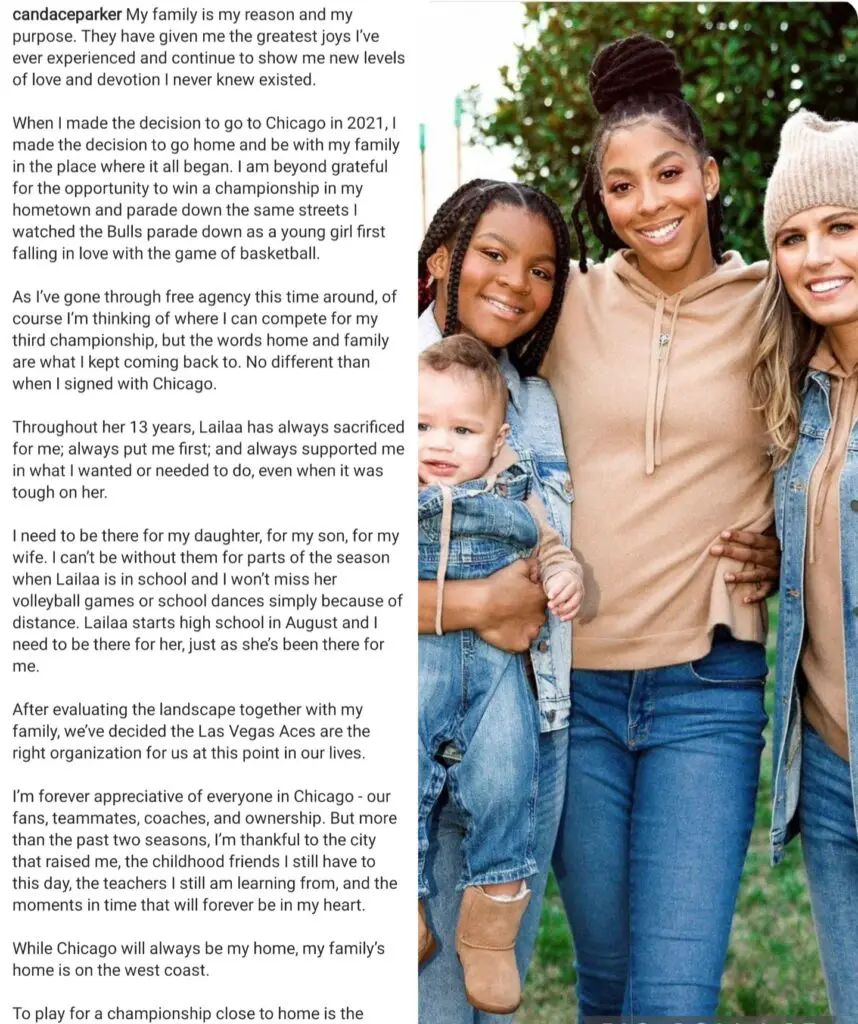 In her last season with Chicago, Parker averaged 13.2 points, 8.6 rebounds and 4.5 assists and will now team up with Wilson in Vegas' frontcourt.
Teaming up with A'ja
Think of Tim Duncan and David Robinson when they were in the San Antonio Spurs frontcourt; that's what you would have with Parker and Wilson. Both players are exceptional rebounders; Wilson and Parker ranked second and third in the WNBA in rebounds last season. In addition, Wilson averaged 9.4 RPG, while Parker averaged 8.6 RPG.
Parker and Wilson will also be somewhat of the defensive unit, as Vegas will have two of the last three Defensive Players of the Year award winners spearheading their frontcourt.
Also, the addition of Parker allows Wilson to stay at the four position where she is most comfortable. Because she is so versatile, Parker can too play on the wing, which will open up slashing lanes for Young—having Candace will provide Becky Hammon with multiple lineups. Parker, who shot 33% from the three last season, can also play the SF position.
This allows Vegas to run a super big lineup with Amanda Zahui B. (who Vegas picked in a trade with the Los Angeles Sparks), Wilson and Parker.
Parker's versatility will make the most impact on the Aces. Her ability to bring the ball up and guard-like passing abilities will open up the floor for Vegas. Parker, in the open floor, is the best passing big in the league and Vegas' fast pace offense will allow her to crash the boards and push the tempo.
Reunion with Chelsea Gray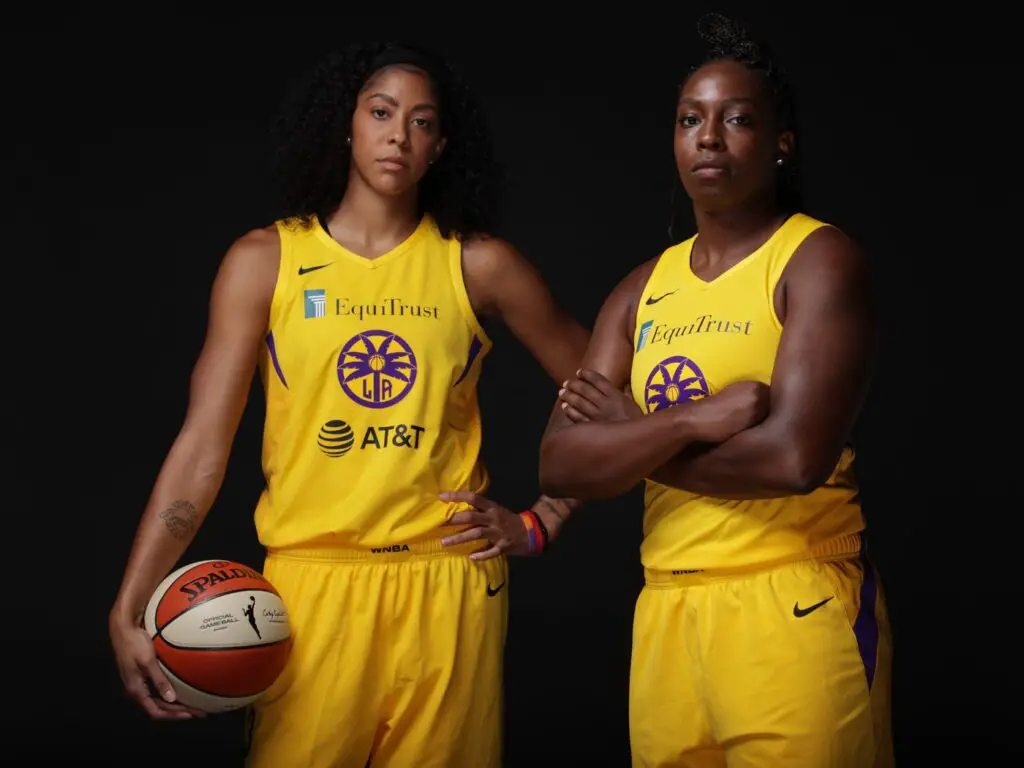 The rapid pace style of play by the Aces wouldn't be a new situation for Parker. During Brian Agler's era with the Sparks (2015-2018), Los Angeles was ranked as one of the quickest offenses in the league. They ran this offense through Parker's now teammate, Gray. Both Gray and Parker secured a championship in Los Angeles in 2016. Having Gray in Vegas already should help with chemistry this forthcoming season.
Leadership
Parker's experience was regularly in the spotlight in her two seasons in Chicago. Her high basketball IQ and leadership were something that Chicago relied on. Frequently, in the game, when the Sky had to regroup and reset, it was Parker's voice heard the loudest on the floor.
This leadership will provide Vegas with an opportunity to have Wilson study under someone she has long idolized.
In closing, this could be Parker's final year in the WNBA. And now that she has chosen Vegas, summertime in Sin City will be highlighted with some fascinating basketball.
Follow Beyond Women's Sports for more from the WNBA. Nov is on Twitter too. Follow @WNBAUncut.