In a WWE Attitude Era that gave us Lita, Trish Stratus, and Sable, Jacqueline was easily lost in the shuffle. However, her impact during one of the best eras in WWE is hard to forget. The Dallas, Texas native found her way to the company in 1998 to pair with superstar Marc Mero and help against Sable. She defeated Sable to win the vacated WWE Women's Title. Jacqueline became the first Black WWE Women's Champion.
Two years later, she won the Women's Title for the second time after defeating Hervina, aka Harvey Wippleman, on SmackDown. It was her second and final reign with the title. However, that didn't stop her from making more history in another division. On the May 6th, 2004, episode of SmackDown, she challenged Chavo Guerrero Jr. for the WWE Cruiserweight Title. Jacqueline pinned Guerrero for the three-count to win the Cruiserweight title.  
She is the first Black woman to win the title, cementing her already stellar wrestling career. While she is a pioneer, she encountered her fair share of naysayers.  
The Road Jacqueline Paved Had a Rocky Beginning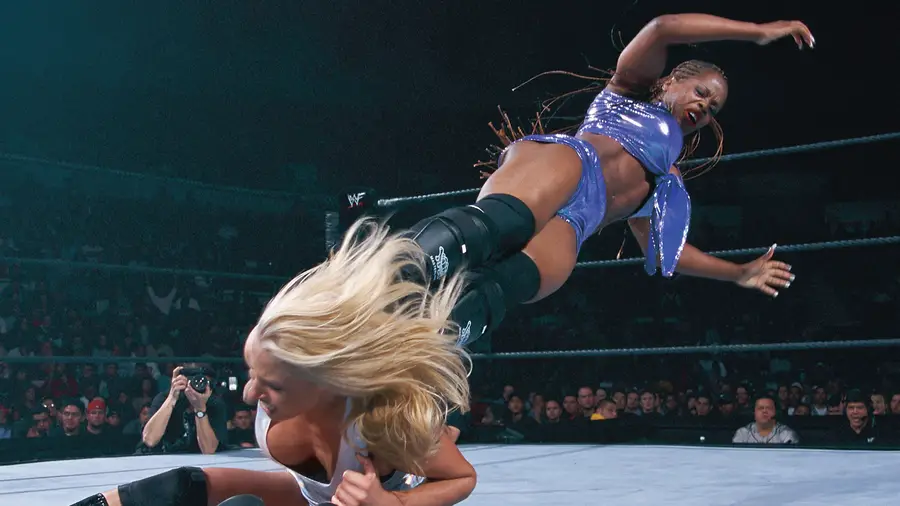 Before joining WWE, Jacqueline worked for WCW as one of the rare women who could compete in the ring with her male counterparts. The two-time WWE Women's Champion was not respected, especially by some of WCW's male competitors. One such example superstar was Disco Inferno, to whom she gave a solid punch to the jaw and her signature Tornado DDT. 
Why Jacqueline is a Hall of Famer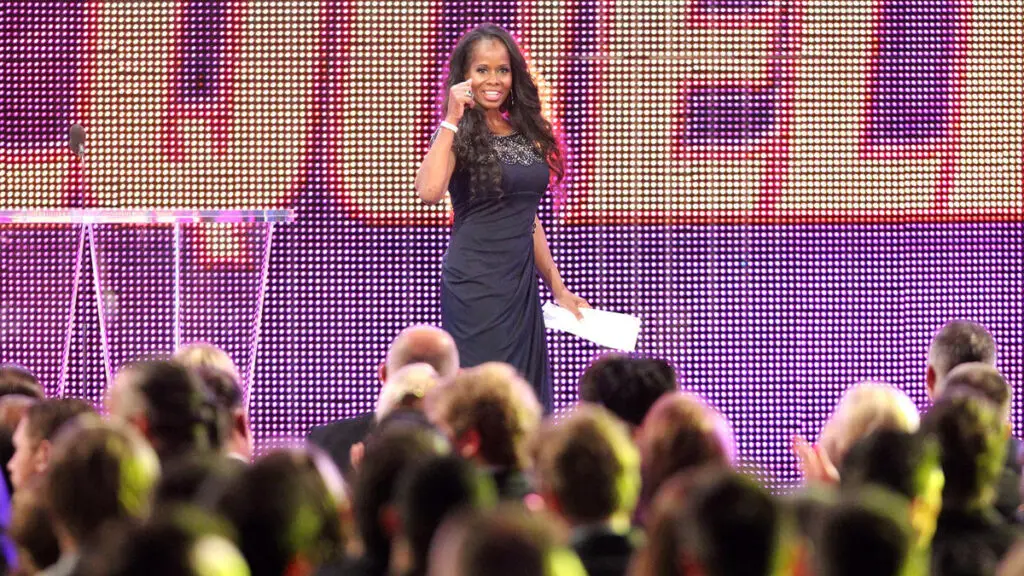 The trailblazer took her rightful place in the WWE Hall of Fame in 2016. Not only did she pave the way in the ring, but she also did so out of it. She was one of the trainers on the very first season of "Tough Enough" in 2001. Her journey from the Lone Star State to the Hall of Fame opened doors for future superstars. A prime example is Bianca Belair, the EST of WWE.
Belair, the current RAW Women's Champion, told Forbes in a July 2021 interview about Jacqueline's impact on her career: 
"The older that I've gotten, I now understand the power of representation. For me, I always gravitated towards Jacqueline. I thought she was amazing in the ring, she was beautiful, she was strong, she was powerful and it really empowering to watch Jacqueline. " 

Bianca Belair to Forbes in July 22021
"I WOULD LOVE TO DO ONE MORE MATCH" – Jacqueline had a rare appearance on Captains Corner & I compiled all the best highlights. She talks about Sable, Sherri Martel, Terri Runnels, Bianca Belair, etc..

Full video is on our IG @ femalelockerroom as it won't fit on Twitter pic.twitter.com/HzB8ygpRqg

— Female Locker Room (@femalelroom) August 12, 2022
All things considered, there is no Belair, Naomi, or Alicia Fox without Jacqueline. Her legacy will never be forgetten as she punched down the barrier for future generations.
You can follow me on Twitter. Also, follow Beyond Women's Sports for more from the world of sports.