As Week Two of AU Softball ends, fans at Parkway Bank Sports Complex were witnesses to history. Pitcher Megan Faraimo tossed the second no-hitter in league history, joining the great Cat Osterman.  
The former UCLA star became the 15th player in the league's Championship season to have over 250 points in a game. Without question, Faraimo is on a mission to win it all this season. Let's recap her performance and the final two games in Week Two of AU Softball. 
Game 11: Faraimo is perfect in a 1-0 victory over Team Zerkle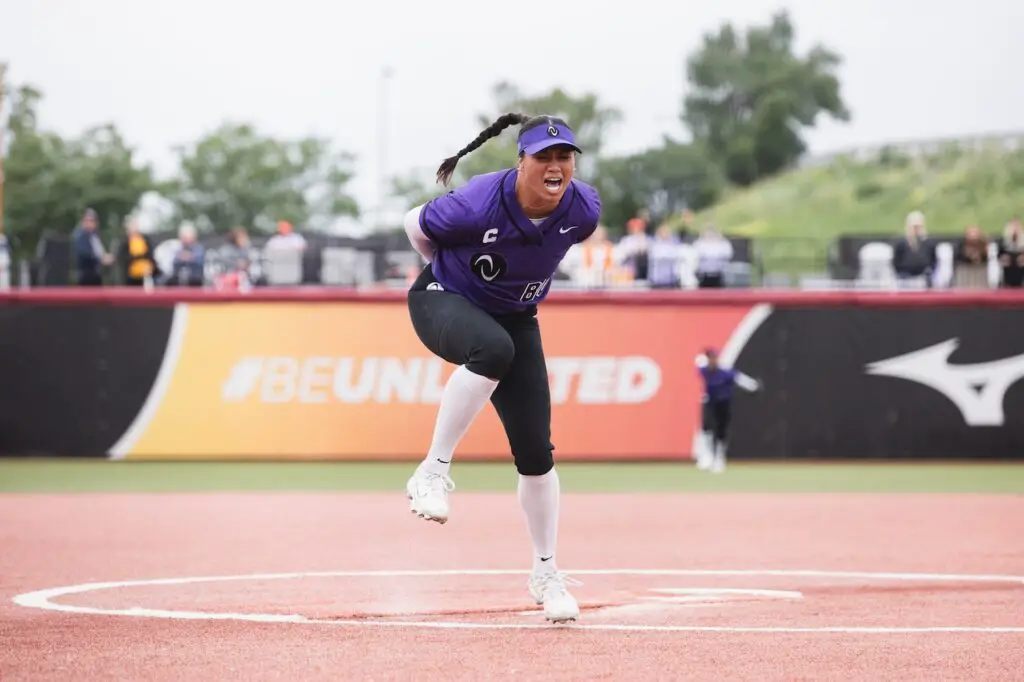 All things considered, Morgan Zerkle and her squad faced an uphill battle with Faraimo in the circle. Team Zerkle has just two baserunners all game long as it was Faraimo's show in the circle. In all, six batters were struck out by Faraimo. 
Those baserunners came via Zerkle drawing a walk in the first inning and Delanie Wisz reaching base on a dropped fly ball in the fourth.
History.@MeganFaraimo | #AUSB pic.twitter.com/Bdz1ACO0Wo

— Athletes Unlimited (@AUProSports) August 6, 2023
The lone offense for Team Faraimo was an RBI single by Erika Piancastelli in the top of the sixth inning. Tori Vidales accounted for two of the five hits. Piancastelli, Aliyah Andrews, and Hannah Flippen each had one hit. 
Game 12: Team Romero sweeps the week with a 5- 2 win over Team Garcia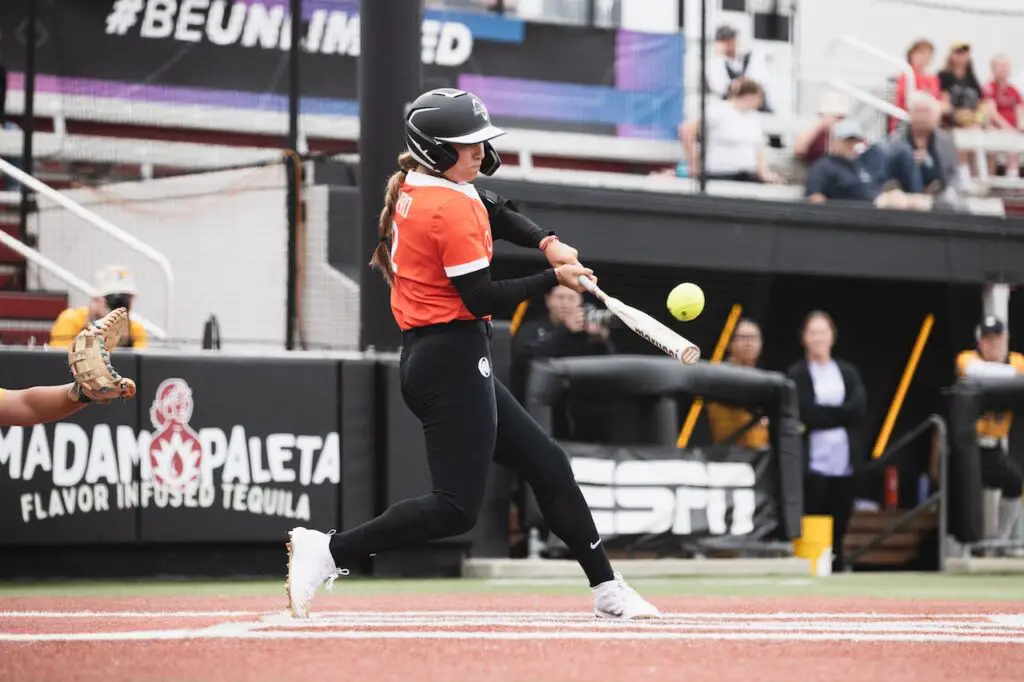 Although it wasn't a no-hitter, Odicci Alexander shined for Sierra Romero's team against Rachel Garcia's squad. Alexander went five innings, allowing two runs on five hits with five strikeouts in the win. In addition, Aleshia Ocasio got the save for Team Romero. 
The lone runs allowed by Alexander were a Lilli Piper solo homer and Jazmyn Jackson scoring on an error in the second inning.  
Stellar performance on the mound for @2seas__ 👏

🔸 5 IP
🔸 5 Ks
🔸 1 ER#BeUnlimited | #AUSB pic.twitter.com/qhmgjNdEOt

— Athletes Unlimited (@AUProSports) August 6, 2023
Romero's squad plated four of their five runs in the first inning thanks to the team captain blasting a grand slam. Mia Davidson capped off the scoring for Team Romero with a home run in the top of the fifth.  
Garcia allowed all five runs for her team, including an AU Softball single-game record of eight walks. However, she did have seven strikeouts in the loss. 
Week Three Captains in AU Softball 
The leaderboard enters the midway point of the Championship season. In this case, Faraimo and Davidson are separated by 22 points. They will be the captains of Team Gold and Orange, respectively. 
The Week 3 #AUSB Captains 🤩

💛 @MeganFaraimo
🧡 @MIASKY3332
💙 @Sierrajoy32
💜 @2seas__ #BeUnlimited | #AUSB pic.twitter.com/cmif6VranN

— Athletes Unlimited (@AUProSports) August 6, 2023
Finally, Romero will lead Team Blue, while Alexander will head up Team Purple in Week Three. We'll see how these teams fare when action resumes at ECU Softball Stadium in Greenville, North Carolina on August 9th. 
You can follow me on Twitter. Also, follow Beyond Women's Sports for more from the world of sports.